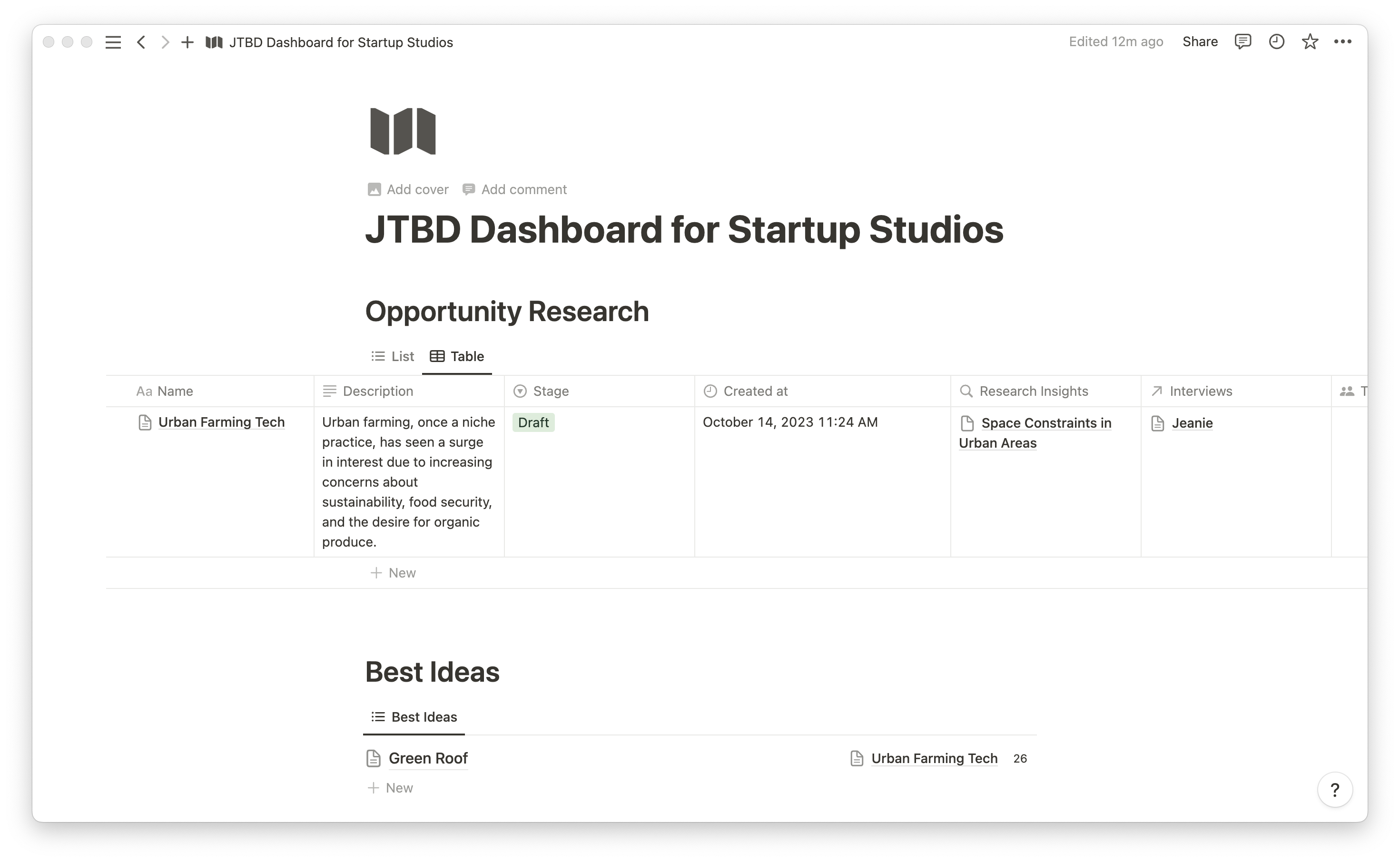 Harness the power of JTBD for your studio!
Discover the ultimate JTBD Toolkit for Startup Studios.
Inside, you'll find a step-by-step guide to uncover market opportunities, tailored interview templates, insights databases, and a unique Opportunity Canvas.
Plus, dive deep into idea generation, prototyping, and validation strategies, all through the JTBD lens.
No more guesswork. Equip your startup studio with the JTBD advantage.