I've got some good news for you.
Elaborate usability tests are a waste of time because you'll learn enough to act on after just 5 tests.
I've got even better news for you. You don't have to take my word for it!
Jakob Nielsen has been saying this since the year 2000, reiterated it in 2012, and Nielsen/Norman are still banging that drum in 2019.
If you're like, "What is a Jakob Nielsen and who is this forward-slash Norman?" Well, the short answer is that those two gents are UX and usability pioneers respected by designers the world over.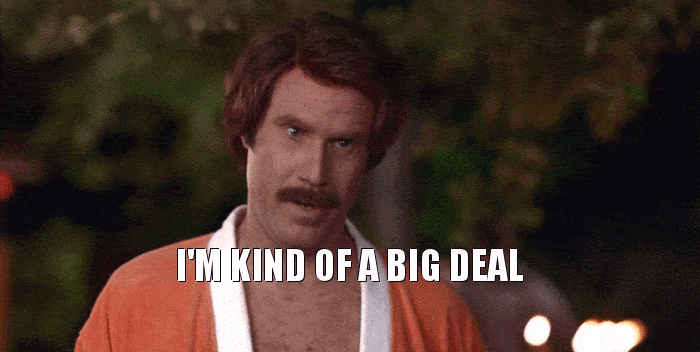 Nielsen/Norman if they were a San Diego Action News Anchor
Simple and Iterative > Massive and Infrequent
Rather than designing complex, elaborate tests with hundreds of users that you can execute once every few quarters, design tiny, easy to deploy tests to just five people at a time … and then do it again dozens of times.
Fast iterations with immediate improvements will delight your customers and build team morale in a way that massive projects can't touch.
Complexity almost always leads to waste, and that's what we see in this graphic from Nielsen/Norman: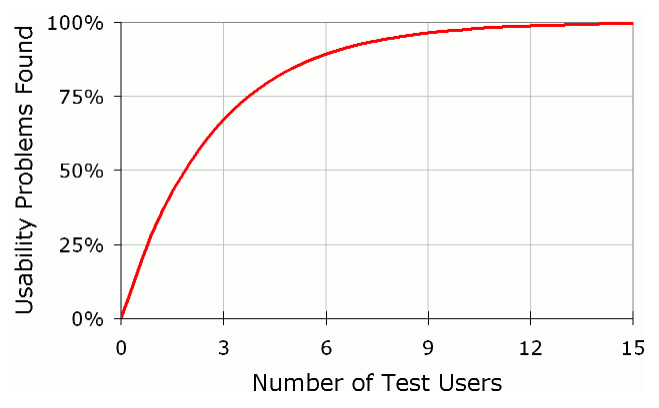 After 5 tests, diminishing returns kick in in a big way. Save yourself the heartburn and insanity that the pursuit of perfection creates!
Learn enough to act, call it good, fix a thing, and then do it again. The momentum and sense of purpose created by the virtuous cycle of build, measure, learn is absolute gold for yourself and for your team and the 800lb gorilla enterprise dominating your market right now can't even come close to pulling this off.
Small, simple, and often is the competitive advantage that's yours for the taking.
---
Podcast in the Works
Those of y'all that follow me on Twitter may have noticed that I've got a podcast brewing behind the scenes.
I should be ready to ship the first three or four episodes in a couple of weeks and I can't wait to share it with you!
It's called Bright & Early and it's a podcast for people building early-stage companies. I'll talk to SaaS founders, product people, designers, and marketing pros about the lessons they learned during the early stages of their business. You'll be entertained, learn something new, and hopefully feel a little less crazy!
As of right now, my scheduled guests include Jane Portman, Claire Suellentrop, Georgiana Laudi, Andrea Hill, Margaret Kelsey, Kelly Miller, and Janelle Allen!
I'll be recording interviews and getting this puppy pulled together over the next few weeks. Stay tuned!
---
A Few Things I Enjoyed this Week
My wife took our daughters to a high school production of Les Miserable a few weeks ago and it reminded me of this flawless flash mob by the Orlando Shakespeare Theater. If you don't get chills, check your pulse.

I didn't do a newsletter last week because I was in California with some old friends. Once a year, we meet up to check-in, relax … and put on our own private TEDx. Each person prepares a Pecha Kucha presentation on the topic of their choice to share with the group. It's a ton of fun, always insightful, and a tradition I've come to treasure. Try it out with a group of friends and see where it goes!

This cover of "Don't Dream It's Over" by The Head and the Heart is the saccharin nostalgia with just a dash of modern malaise you're looking for.